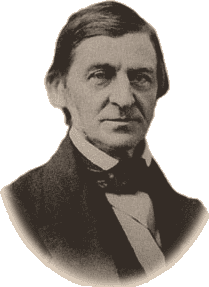 This weeks QUOTE FOR ANXIETY:
"Nothing can bring you peace but yourself." Ralph Waldo Emerson
Emerson (May 25, 1803 – April 27, 1882) was an American essayist, lecturer, and poet, who led the Transcendentalist movement of the mid-19th century.
Emerson wrote on a number of subjects, developing certain ideas such as individuality, freedom, the ability for humankind to realize almost anything, and the relationship between the soul and the surrounding world.
It's tempting to blame other people, or your circumstances for a lack of peace. However, it's how we think that will give us peace or not and we need to learn to change the way we think in order to attain peace.
Bring Peace to Yourself
Don't just believe that your thoughts represent the truth because that is what you are thinking. Anxiety and depression are full of faulty thinking patterns that need to be recognized and changed if you want peace.
When I'm in a situation that causes me stress or anxiety I ask myself: 'What I am thinking?' 'Are there other ways of looking at the situation?' When I finally have a thought that gives me peace, I settle for that one.