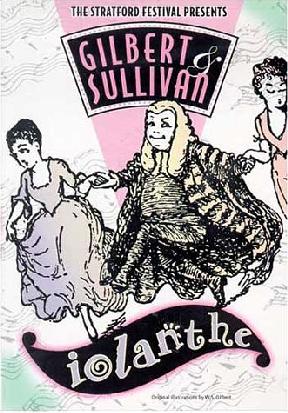 This week's QUOTE FOR ANXIETY
"When you're lying awake with a dismal headache, and repose is taboo'd by anxiety, I conceive you may use any language you choose to indulge in, without impropriety." Sir William S. Gilbert
Sir William Schwenck Gilbert (18 November 1836 – 29 May 1911) is a poet probably best known for his collaboration with composer Sir Arthur Sullivan. Together they produced 14 very comic operas including Iolanthe in 1882.
The words of this week's quote comes from the Lord Chancellors Nightmare Song in Act 2 of Iolanthe. It is known as a patter song. Patter songs have rapid-fire, tongue-tripping lyrics and are very humorous. Another patter song from Gilbert and Sullivan is "I am the very model of a modern Major-General" from The Pirates of Penzance, produced in 1867. Many of us are familiar with this song.
There's nothing worse than lying awake at night with a headache and you can't sleep because of anxiety. Agreed! But will swearing help? Well, for this type of sleeplessness, Gilbert says "I conceive you may use any language you choose to indulge in, without impropriety"!
Mmh! Not sure about that advice though. Probably just increase the adrenalin flow to your body!