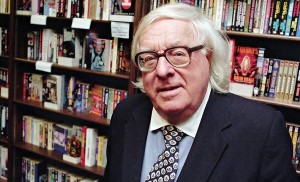 This week's QUOTE FOR ANXIETY
"You've got to jump off cliffs all the time and build your wings on the way down." Ray Bradbury
Ray Bradbury was a great horror writer who was utterly without fear. He never went to college and did all his learning through reading everything including Shakespeare. Such was his confidence that he really didn't care less if all the literary giants accepted him or not, but they did. He never even learned to drive. Best known for his science fiction, he wrote in very genre from fantasy to poetry and he wrote beautifully enough for adults and clearly enough for kids.
His advice to writers was: "You've got to jump off cliffs all the time and build your wings on the way down". But isn't this good advice for everyone? Don't let fear hold you back from living life to the full – that's the way you will grow wings and fly!
Ray Bradbury died at the age of 91 on the 5 June 2012.