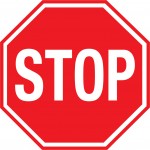 This week's quote for anxiety comes from Richard Carlson. His quote is a very good answer to the question 'What is Fear"
"Fear is the concern over events that might happen in the future – we won't have enough money, our children will get into trouble , we will get old and die, whatever." 
Somehow these fears seem to be worse at night and can even keep us awake at night, fretting. If you have a concern that's causing you anxiety, keeping you awake, keep a pen and notebook by your bed, write down the concern and go back to sleep! Writing can STOP the mind from getting too carried away!
Name your fear!
The good news is that if you can 'name' your fear, you are half-way towards making an action plan for overcoming the fear. An action plan is very important!
'Fearing that you won't have enough money' in the future is a concern especially in the present economic climate. But fear on its own won't get you money. Sit down and make a plan and do the best that you can to allay these fears.
'Our children will get into trouble'. This fear might come true, but your fear is certainly not going to affect the outcome for your children. This fear only causes you, the parent, unhappiness. Do the best you can at parenting your kids and when fear comes knocking on your door, tell it to take a hike! Even when you do your best for your children, in the end they are responsible for their behavior, not you!
'We will get old and die' No point in fearing this because we know that just as surely as we are born so we are going to die. Ask yourself what exactly it is about getting old and dying do you fear. Work out the specifics, because that is the only way to address your fears.
Have a good week and stay focused in THE PRESENT!!